Although it's quite simple to create a website these days, you can't truly say the same thing about e-commerce, particularly if you already have a website.
Wix and Squarespace, two popular website builders, are undoubtedly simple to use and have respectable ecommerce functionality. But if all you want to do is add an online shop to your existing website, then you've got an alternateve to Wix and Sqaurespace in Ecwid.
The same holds true for stronger e-commerce programs like Shopify. Its most affordable monthly subscription with unlimited goods is $29 per month. While its Shopify Lite plan does allow you to add "Buy Buttons" to your current website, the functionality inside the site itself is somewhat limited.
Ecwid Reviews: Is it the Best Free Ecommerce Website Solution for Online Business?
Ecwid: A Retail Plug-In With A Freemium Option
Most likely, you're searching for an ecommerce shop that complements your website flawlessly, begins at less than $20 per month, and doesn't take a percentage of your sales.
Ecwid (a division of the Canadian online retailer Lightspeed) seems to be able to do this. Its shop "plug-in" may be integrated with any sort of existing website, unlike other online store builders. Most importantly: Its basic plan is free to use (freemium model).
Additionally, Ecwid is one of the most cost-effective ecommerce solutions for smaller businesses since it doesn't charge any extra transaction fees when you make a sale.
With the advent of Instant Site, it is even possible to utilize Ecwid without having a website already in place. It makes it incredibly simple to set up an online shop, but since it only supports one page of content, it's actually only ideal for very small stores.
We go through the main benefits and drawbacks of Ecwid, an online store builder that enables you to add ecommerce capabilities to any website, in this review.
To begin with, Ecwid differs from the majority of the other ecommerce systems I've previously analyzed. However, it turns out that Ecwid is not that different from other online selling platforms in terms of features. When you think about it, it is really rather contradictory.
What Exactly Is Ecwid, And How Does It Differ From Other E-Commerce Platforms?
Before we examine Ecwid's platform, allow me to ask you a question.
Have you ever wondered if you're using the best e-commerce platform for your online store? Do you sometimes find a new service that is more useful and less expensive than the one you are currently using?
If you have, consider yourself fortunate. However, guess what? It's possible that you won't be able to switch to the new e-commerce platform or even simply make minor site changes. And that has really been one of the main issues smaller ecommerce retailers have faced for a long time.
Well, at least until breakthrough alternatives like Ecwid were on the scene.
Is Ecwid any good?
You'll discover everything about the platform's key features, advantages and disadvantages, and financial worth in this in-depth analysis.
By the time you've finished reading, you'll know much more clearly if Ecwid is the best ecommerce solution for your business, and if not, what the best alternatives are.
Let's begin with a crucial question…
How Many People Use Ecwid?
The fact that Ecwid has been able to assist millions of businesses since 2009 is really very astounding. Over 2 billion shops have been serviced by Ecwid's solutions overall.
What's more amazing is that Ecwid doesn't belong to the category of services that primarily serve customers in the US or Europe. Ecwid is a worldwide platform since its merchants presently operate in more than 175 various countries.
Therefore, companies operating in developing countries are increasingly using Ecwid to create and maintain their online storefronts. Many of them are making use of the fact that they don't have to completely create new ecommerce shops by destroying their old websites.
But that's not the only factor contributing to Ecwid's rising popularity. Ecwid has just received PCI DSS Level 1 certification, and even seasoned ecommerce retailers are registering in droves. If you don't know what this is, it's essentially the industry standard for e-commerce security. Knowing that the data relating to you and your clients is secure will allow you to sleep well.
But don't get me wrong. Ecwid doesn't only target online retailers with websites. Actually, Ecwid is one of the few e-commerce systems that provides a website without charge.
And certainly, the basic ecommerce features you could want as a novice are often included with that. As a result, you may make use of Ecwid's features by setting up a whole online shop without investing a lot of money.
However, it's important to note that Ecwid is not without flaws as well. similar to other e-commerce sites that we have already studied. How awful, however, can things get? To learn more, stick with me.
What Is Ecwid And How Does It Operate?
Ecwid is a tool for creating your own online shop. It is a "software as a service" (SaaS) product, which means you must pay a monthly charge in order to utilize it.
Ecwid, a 2009 startup that was recently bought by e-commerce and point-of-sale business Lightspeed, currently supports more than 905,000 online retailers, according to builtwith.com.
This indicates that it's a rather safe investment in terms of durability – Ecwid is unlikely to suddenly disappear very soon.
Similar to other ecommerce systems, Ecwid enables you to create product "catalogs" and enter product details such as price, weight, and images.
You can accomplish all the essential things with an ecommerce solution, such as set shipping costs, take credit card payments, and so on. Nothing has to be installed on your computer—everything is done via a web browser.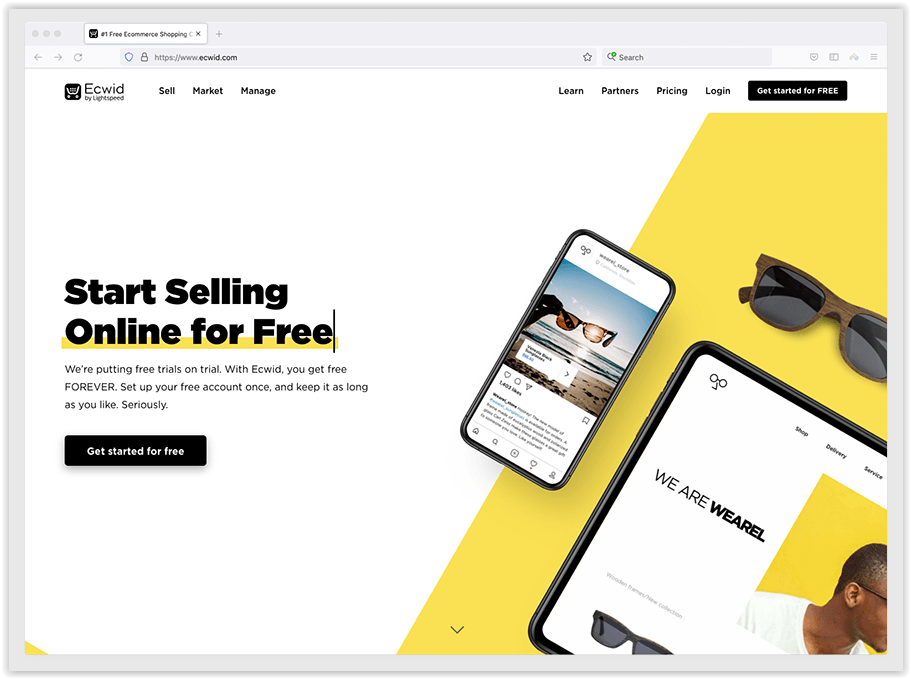 ECWID SPECS

Free Version

Yes

Transaction Fees

No

Bandwidth Fees

No

Point of Sale Support

Yes

Drag-and-Drop Site Editor

No

REST API              Yes

Yes

SSL Certificate Included

Yes

24/7 Phone Support

No

Live Chat             

Yes
Ecwid Reviews: Key Features
Ecwid is a SaaS option for creating your own e-commerce website, as we've previously explained. The same general definition may be used to rival websites like BigCommerce, Squarespace, Shopify, and similar ones.
Ecwid, in contrast to these three, succeeds in the market by appealing to businesses that don't want to launch a whole new website. The main benefit is that you can quickly and easily add the Ecwid system to your current website.
If you want to sell elsewhere online, you may also mirror the system onto a number of different websites. In the end, you may manage all of these sites without jumping between different dashboards from a single central location.
Ecwid offers a number of respectable ecommerce administration capabilities, while we're on the subject. For example, you may add a variety of goods together with each one's unique characteristics, such as weight, price, pictures, etc. You should then be able to handle various card payments and complete orders appropriately after defining their delivery charges. In other words, you'll have access to everything that a typical e-commerce platform offers.
You can do anything on Ecwid's online system using your web browser. But not completely. Additionally, Ecwid can be synced across various devices, enabling you to sell from your smartphone while on the road.
Ecwid has created its own shop management applications for Android and iOS smartphones to help with that. You may depend on the applications for modifying product characteristics, uploading e-goods, adding product photos, selling, etc. even though their features cannot potentially compare to those provided on the online backend.
As a result, you may attend a tradeshow and yet generate a few sales from your inventory. And all of these sales occurrences will undoubtedly be shown in real time on the backend of your website.
Additionally, the system is built to interface nicely with social media, allowing you to sell your goods on Facebook if necessary. Set the Ecwid system to automatically post your products to your Facebook page, and voila! Every product will be able to be sold and synced appropriately.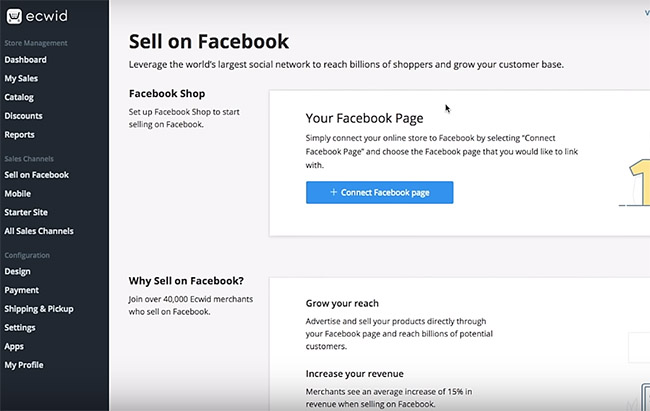 The same holds true for online markets like Amazon and eBay. When you export your product catalog from Ecwid to these platforms, Ecwid will automatically sync the sales data as you methodically sell products via a variety of channels.
The Ecwid shop, though, is without a doubt the most remarkable channel. With features like onsite payment gateways, one-page checkout, appealing product layout, item filtering, shipping service integration, and marketing automation, Ecwid will redesign your website and convert it into a full-fledged ecommerce business.
We also really like the component of Ecwid that deals with shipping. With real-time shipping integrations, you are always aware of the status of your orders and the locations to which they are being dispatched.
And to top it all off, Ecwid has unveiled a brand-new function called Starter Site. For companies interested in using Ecwid but without a website yet, it's a streamlined one-page shop. Either Ecwid's primary domain or your own domain name may be used to operate it.
Having said that, Ecwid may be seen as a particular kind of ecommerce widget. And in fact, it is the main reason we first gave it the name Ecwid. The whole system just embeds into an existing website like a regular widget after inputting a little HTML code, and then continues to show your shop.
However, Ecwid is quite different from rival solutions like Shopify, Squarespace, and BigCommerce in that it is not actually intended to allow you to build a standalone ecommerce website. Instead, it's intended to enable you to supplement an already-existing website or online presence with an online shop.
Nevertheless, Ecwid has just released a new feature called "Instant Sites" that allows you to build a simple, independent website.
(I'll go into more detail about this later on in the review.)
Ecwid is short for "Ecommerce Widget" and functions by providing you with a widget that is displayed on other websites. Your shop is shown whenever you paste a few lines of HTML code (the widget) onto an already-existing website or social media profile.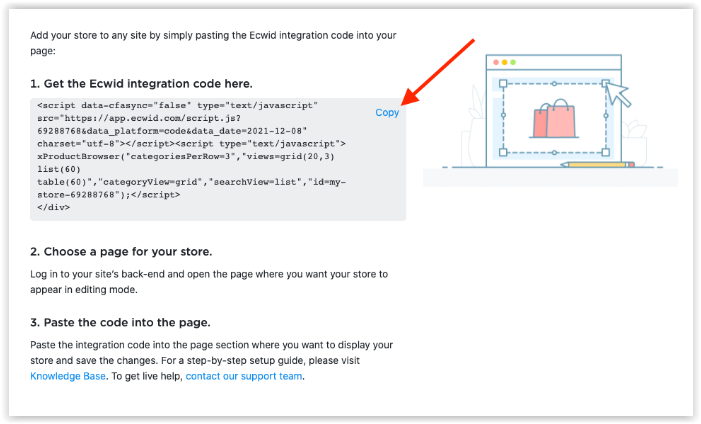 Source:Stylefactoryproductions.com
But how much does this feature cost?
Ecwid Pricing
Ecwid stands out for a number of reasons, including its extensive variety of price choices, which includes a perpetually free version. Be warned—upselling is effective, and Ecwid is aware of this. Regardless of the Ecwid price tier you choose, you will be upsold for features that are only available in higher levels.
Ecwid's pricing seem to be less expensive than those of its rivals at first glance. Ecwid was intended to be included into an already existing, well-designed website. Plug and play.
Many Ecwid rivals, such Wix and Squarespace, provide the option to create a complete website as well. Ecwid lacks the feature. The majority of Ecwid users add the cost of Ecwid on top of the website hosting they already pay for.
Since all Ecwid price options are offered on a month-to-month basis, there is no contract that must be signed. However, you will get a 17 percent discount or two free months if you choose to be invoiced yearly as opposed to monthly. Ecwid does not charge for setup, transactions, bandwidth, or storage.
You may add your Ecwid shop to any website, regardless of hosting platform or tier, which is an additional benefit of the Ecwid price. The following list is not exhaustive but includes some of the plug-in sites Ecwid supports:
WordPress.
Wix.
Weebly.
Squarespace.
Joomla.
Muse by Adobe.
Blogger.
Tumblr.
And many more.
Free Option
Ecwid is completely free if you simply need to sell a small number of items (up to 10). With the exception of Big Cartel, we haven't reviewed an ecommerce platform that gives many free selling tools, so this is somewhat of a unique selling feature for Ecwid.
The free plan is rather minimal and only enables you to sell up to 10 things. It lacks important features like discount coupons and the ability to offer digital products.
Notably, you cannot sell using this strategy on popular social media platforms like Facebook or Instagram.
However, for businesses with very basic needs, this could be enough, and adopting the free plan is an excellent opportunity to test the product.
The free plan's poor search engine optimization (SEO) features are perhaps the most crucial factor to keep in mind; you must be on a premium plan to make sure that your product pages communicate with search engines as effectively as possible.
(I'll go into more detail about Ecwid SEO later on in the review.)
A free Ecwid plan comes with the following features:
The core plug-in for setting up an online shop on any website.
A starter website, a single-page website with an integrated shop.
There are two product categories for physical goods.
Up to ten product listings.
Mobile-friendly design.
Unrestricted bandwidth
Email support.
There are no transaction costs other than those incurred while processing payments.
Facebook pixel
Concurrently sell on several websites.
The Paid-For Plans
The following describes the USD price structure for the paid-for plans:
| | |
| --- | --- |
| Free | $0 per month, letting you sell up to 10 products. |
| Venture | $15 per month, letting you sell up to100 products. |
| Business | $35 per month, letting you sell up to 2,500 products |
| Unlimited | $99 per month, letting you sell an unlimited number of products. |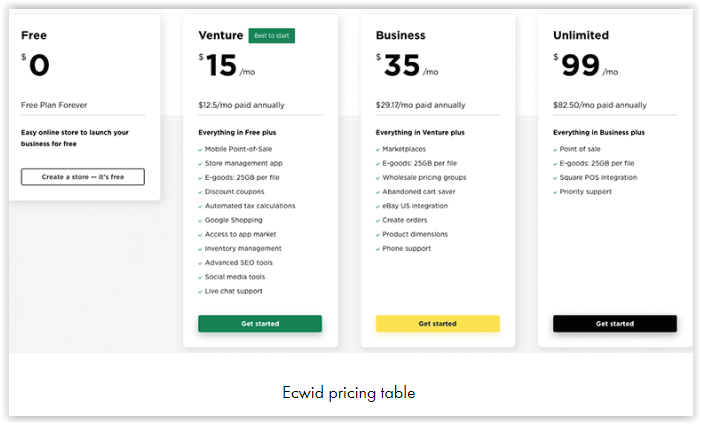 As you would anticipate, the more money you spend, the more services you receive in addition to what you already have—discount coupons, integrations with other businesses, better support, and so on. (More on each of these aspects will follow.)
Ecwid Venture
The Venture plan, Ecwid's first premium option, has a monthly fee of $15 and offers customers a number of advantages.
The features that Ecwid Venture members may use are as follows:
All of the features offered to Ecwid free users.
ten thousand product categories.
One hundred product listings.
The ability to offer digital products (100 MB per file).
A mobile store management application.
Access to an Instagram and Facebook store.
The ability to accept payments in person via PayPal Here.
Coupons.
Pricing for specials, promotions, and large orders.
Tax calculation automation.
Order tracking functionality.
Extension-based access to the App Market.
Inventory management.
Advanced SEO tools.
Integration with Google Shopping.
Live chat assistance.
Ecwid Business
The Ecwid Business plan offers many additional advantages for a slight price increase.
The following features are offered at the $35/month tier:
Every feature accessible at lower tiers.
2,500 products.
Digital products with 1 GB per file.
The ability to sell on online markets.
Automated abandoned cart recovery and abandoned cart saver.
Wholesale pricing groups.
Product filters.
Product variations.
Create orders.
Product specifications.
Two staff accounts maximum.
Phone assistance.
Ecwid Unlimited
The Unlimited plan, which costs $99 per month, is the most expensive tier of Ecwid pricing.
Customers of the Unlimited tier may make use of the following features:
Every functionality offered in earlier Ecwid plans.
Unlimited products.
Digital products with 10 GB files.
POS interface with Square (for clients in the U.S., UK, Canada, Japan and Australia).
Added POS possibilities (Clover, Vend).
Your personal shopping app for iOS and Android (if you opt for the annual Unlimited plan).
Unrestricted employee accounts.
Priority assistance.
Features
Ecwid provides a wide range of features to its users, depending on the Ecwid price tier you choose. Here are a handful of the distinctive qualities that make Ecwid stand out from the competition.
Ecwid Mobile
Customers may use the Ecwid app and a mobile POS capability starting with the $15 per month Ecwid Venture plan. With the Ecwid app and a PayPal card reader, you can now manage your business while on the move and conduct in-person sales.
Unfortunately, in order to make use of this feature worthwhile, you must own an iPhone or iPad as it is only compatible with iOS. According to the Ecwid website, an Android app will be available shortly.
You may be qualified for a free PayPal credit card reader as part of this program since Ecwid and PayPal have teamed up. Consider updating as well so that you can accept chip and contactless payments.
Plug-Ins And Add-Ons
On its website, Ecwid offers a whole section devoted to the plug-ins, add-ons, and applications that work with its sites.
Here are a few examples:
Zapier.
71lbs.
Printful.
AfterShip.
Kliken Marketing.
Lucky Orange
LiveChat.
the SECURE Trustmark from McAfee.
Fomo.
ShippingEasy.
Xero.
Freshbooks.
TaxJar.
Wholesale2b.
Transaction Processing
With Ecwid, more than 50 payment processors are accessible, including:
Square.
Stripe.
PayPal.
2Checkout.
Authorize.Net.
WorldPay.
On the Ecwid website, you can find a complete list of supported payment processors. With so many payment processing partners, there is a significant possibility that Ecwid is compatible with your preferred processor. Despite the fact that Ecwid does not charge transaction fees, regardless of the solution you use, you will still pay processing costs.
Dropshipping
The practice of dropshipping has gained popularity in e-commerce. There are several ways to utilize Ecwid for dropshipping since it can be linked to so many different plug-ins and applications.
Ecwid offers a variety of alternatives to help you manage a complex, dynamic e-commerce business. It's easy to collaborate with many suppliers and customers, monitor fulfillment, plan delivery, and sync your data across platforms when you use a dropshipping plug-in.
Customer Support And Technical Assistance
Ecwid, like the majority of contemporary SaaS businesses, doesn't have the best reputation for its customer care, but it does provide a variety of choices for technical support. Naturally, the more you spend, the more assistance you may get.
Ecwid provides a variety of tools and information on its website to assist you in properly setting up and using its software in addition to email, chat, and phone support options. They consist of a blog, help section, manuals, videos, and more.
Here's a reminder of the kind of customer service you can expect from any Ecwid subscription.
Free
Users of Ecwid's free version can only access the knowledge base and email assistance. All Ecwid users have access to the knowledge base, which includes articles and YouTube tutorials.
Venture
Users of the $15 monthly Venture plan may get customer assistance through email and live chat. On weekdays, email and live chat help are accessible round-the-clock.
Business
Users of Ecwid's Business subscription have access to phone, live chat, and email support. Instead of merely being a phone number you call and wait on hold for, phone support involves signing up for Ecwid to contact you. Not being put on hold? Sounds great.
Unlimited
Users of Ecwid's Unlimited package get access to priority phone assistance, live chat, and email.
Ecwid Pricing Outside Of The US
You should be aware that Ecwid may cost extra for customers outside of the US.
For instance, the Venture, Business, and Unlimited subscriptions would be much more costly if bought in the UK at £15, £35 and £199 per month, respectively.
The similar costs in the EU are €15, €35, and €99, which are somewhat less costly than the pricing of the plans in the UK but still almost 15% more expensive than those in the US.
The Key Differences to Watch Out for Between Ecwid Plans
The following are some significant variations in the Ecwid plans to be aware of:
The "Venture" plan has several limitations on how you may display your items, including the inability to utilize product variations or to let consumers use product filters when exploring your shop.
You need to be on a more pricey plan to be able to alter current orders (or manually make them) – the 'Venture' plan does not enable you to do either.
When setting up your shop, you may make use of some consultancy time with the "Business" and "Unlimited" options (2 hours and 12 hours respectively).
Only the "Business" and "Unlimited" subscriptions provide phone assistance.
Only the "Business" and "Unlimited" plans include multilingual functionality.
You only get complete access to point-of-sale capabilities with the "Unlimited" package.
Eciwd Pricing Overview
Free Plan – $0 forever: 10 products, unlimited bandwidth, Google Shopping, Facebook advertising, Facebook pixel, simultaneous sales on multiple websites, adding a shop to any website, starting site.
Venture Plan – $15 per month, payable monthly, or $12.50 per month, billed yearly, for chat support, Google Shopping, Facebook advertising, Facebook pixel, sophisticated SEO tools, inventory management, access to App Market extensions, selling concurrently on many sites, automatic tax calculations, discount coupons, adding a shop to any website, starting site, and unlimited bandwidth, covering 100MB per digital file plus 100 goods.
Business Plan – $35 monthly or $29.17 annually for phone and chat support, automated abandoned cart recovery, 2 staff accounts, eBay integration, product variations, product filters, Google Shopping, Facebook advertising, Facebook pixel, advanced SEO tools, inventory management, access to App Market extensions, selling simultaneously on multiple sites, automated tax calculations, discount coupons, abandoned cart saver, and adding a store.
Unlimited Plan – $99 per month billed on a monthly basis or $82.50 per month billed annually. This plan includes priority support, phone and chat support, Square POS integration, automated abandoned cart recovery, 2 staff accounts, eBay integration, product variations, product filters, Google Shopping, Facebook advertising, Facebook pixel, advanced SEO tools, inventory management, access to App Market extensions, selling concurrently on multiple sites, automated tax calculations, discount coupon generation, and more.
Ecwid is undoubtedly one of the least expensive options available. As you can see, it's really less expensive than a lot of the other platforms we've already analyzed. Therefore, if you're seeking value, this plugin may be the correct choice for you.
Let's now examine some of Ecwid's key attributes, beginning with payment gateways.
Payment Gateways
The program that enables you to take credit card payments is known as a payment gateway.
With Ecwid, processing credit card payments via Paypal is available "out of the box" at no additional cost other than Paypal commission.
You can connect 86 other payment gateways to Ecwid, including well-known ones like Sagepay, Stripe, 2Checkout, Authorize.Net, and many more.
The precise range that is accessible to you will depend on where you are since some are country-specific.
In this aspect, some other online store solutions, like Shopify, provide a few more choices, but Ecwid's selection of payment processors is wide and unquestionably on the more comprehensive end of the spectrum.
Naturally, keep in mind that utilizing these payment methods often requires paying a monthly charge.
Therefore, you could discover that starting with Paypal is the ideal option, followed by adding a payment gateway if and when your number of sales supports it.
Point-Of-Sale Functionality
Although Ecwid is often thought of as an ecommerce platform, it is capable of much more. An omnichannel commerce architecture, which combines numerous online channels with physical storefronts, may be built up by dynamic merchants looking to expand their online businesses.
You may use your Ecwid shop to sell not just online but also in physical venues like stores, market stalls, concerts, etc. thanks to Ecwid's point-of-sale (POS) functionalities.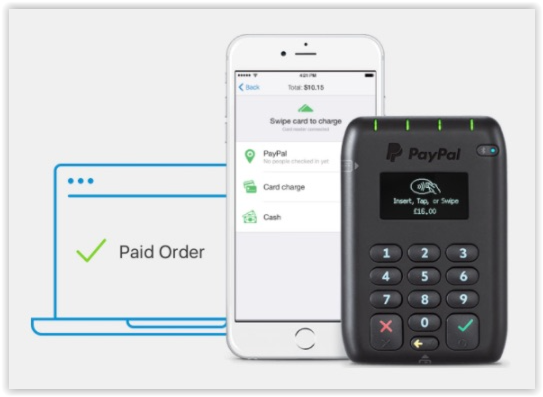 Ecwid's mobile POS solution
With Ecwid's POS feature, the merchant's catalog, inventory, and customer / transaction information remain in sync whether a consumer purchases a product in-person, online, on their phone, or via Facebook.
You may utilize Ecwid's "mobile POS" option or its comprehensive POS integrations as your primary POS methods.
Mobile POS
The initial POS solution offered by Ecwid is installing the "Sell on the Go" software to your smartphone and pairing it with a Paypal or Square card reader.
(Note: Only paid-for plans are compatible with the "Sell on the Go" app. However, if utilizing the free Ecwid plan, you may try it out for 28 days.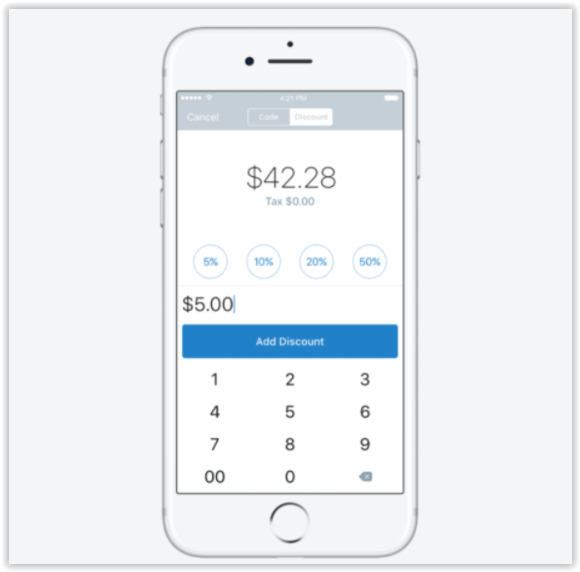 Ecwid's 'Sell on the Go' app
It's vital to remember that only retailers headquartered in a select few countries may use this POS option.
You may use PayPal Within the United States, the United Kingdom, Australia, Japan, Hong Kong, and Canada. Users from the US, UK, Australia, Japan, Canada, and Ireland can leverage the Square integration.
Significantly, the Ecwid "Sell on the Go" app is now iOS-only, leaving Android customers unsupported.
Full POS Integration
You may connect Ecwid more thoroughly with a number of third-party POS systems like Vend, Clover, Square, and Alice POS for a more complete POS system that enables you to utilize a larger selection of hardware (full-sized card readers, receipt printers, cash drawers, tablet stands, etc.).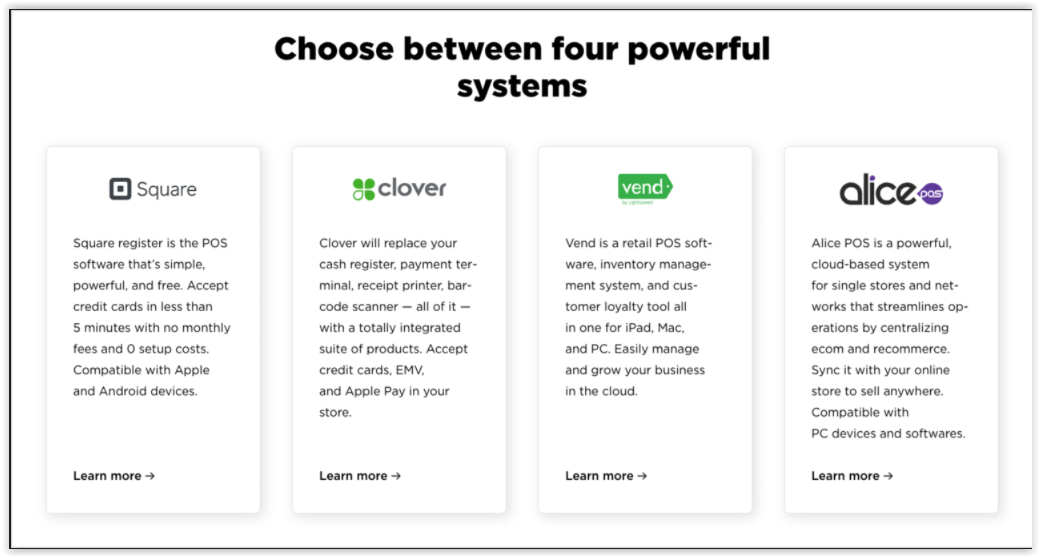 The bad news is that you must be on the most pricey Ecwid plan, the $99 monthly "Unlimited" plan, in order to utilize these platforms to power your POS.
These sales channels are all interconnected and managed from a single Ecwid dashboard. In order to maintain constant synchronization between all the crucial variables, the whole Ecwid structure is afterwards monitored in real-time. As a result, as soon as an inventory or sales information modification is made, it is immediately reflected across the system.
Now, if you want to use Ecwid's POS functionality, you may want to spend money on a good card reader. While payment processors handle card-not-present transactions online, card processors primarily use card readers to support in-store purchases.
Nevertheless, additional hardware devices like cash drawers, receipt printers, barcode scanners, etc. are needed to put up a typical fully functional POS system. The advantage of Ecwid's POS is that it is rather adaptable. Therefore, you need to be able to incorporate any well recognized point of sale hardware.
What you finally decide for your retail store will consequently depend on your unique demands and financial situation.
Creating Multilingual Storefronts With Ecwid
When compared to major rivals, Ecwid's shops can be translated into 53 different languages as long as you are on a "Business" or "Unlimited" subscription.

Setting the default store language in Ecwid
Ecwid offers this feature by presenting the appropriate language version of a shop depending on the visitor's IP address and browser settings.
Key elements of your business, including "add to bag" buttons and social network labels, are automatically translated for you; you will still need to translate the product descriptions, however.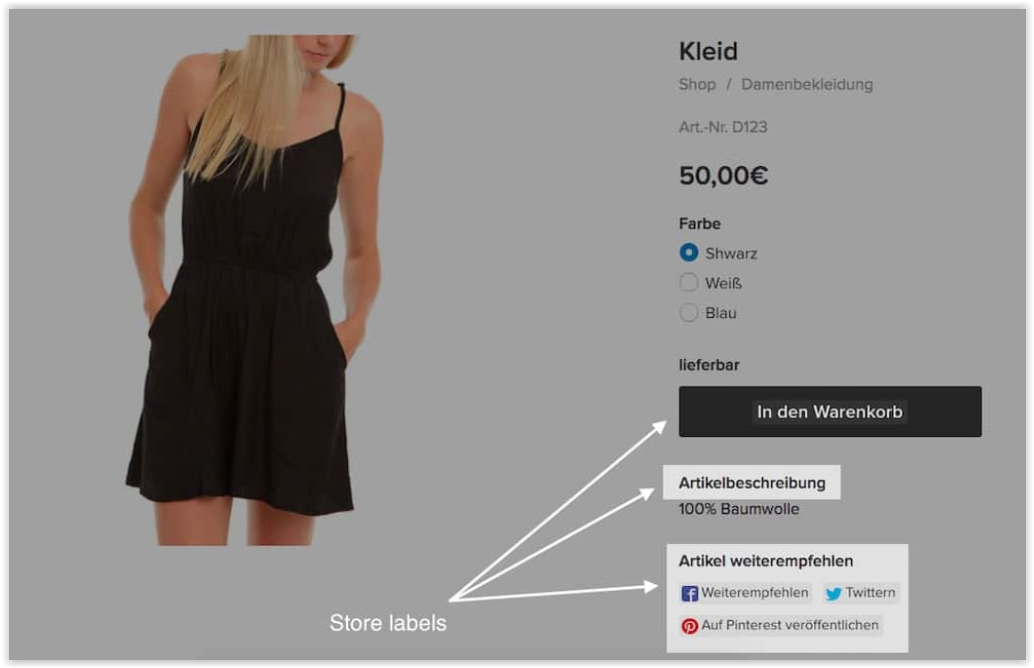 Automatic translation in Ecwid
It is not ideal to have to depend on third-party applications like Google Translate when using competing e-commerce systems to give multiple language versions of your business.
Therefore, Ecwid gets a thumbs up for making multilingual capability a key feature.
To offer your shop in various languages, you'll also need to install a language plugin like WPML or PolyLang if you're thinking about utilizing Ecwid for a multilingual WordPress site.
Next, let's take a brief look at importing and exporting Products.
Exporting And Importing Products 
Similar to many rival applications, Ecwid lets you import and export data using the CSV format.
There are 31 distinct columns you may use to represent various product attributes when importing through CSV (product name, SKU, URL for product image and so on). Commas, semicolons, or tabs are all acceptable delimiters for import files.
Additionally, you may utilize the X-Cart or LiteCommerce CSV files throughout this procedure.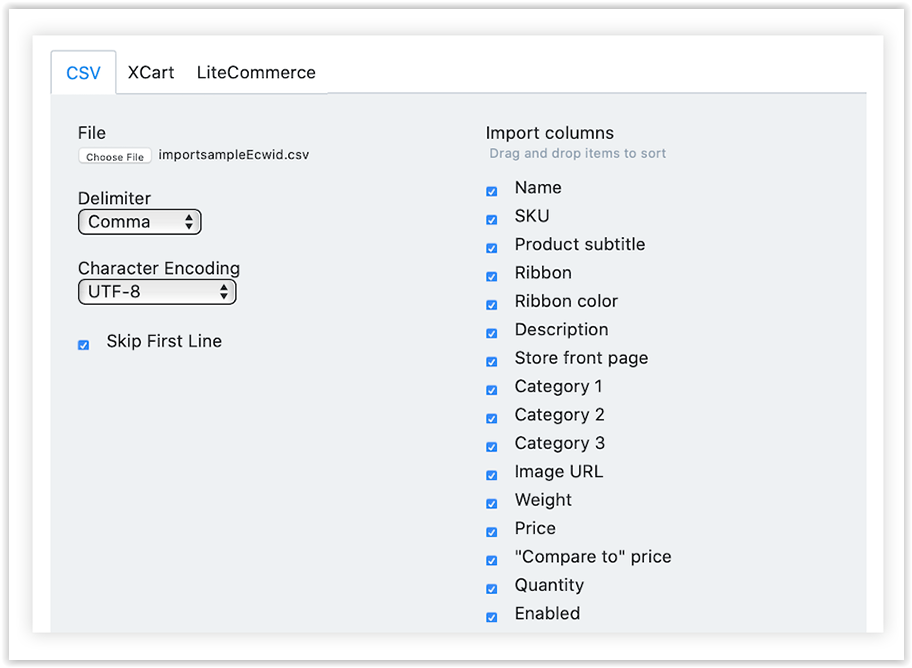 Importing data into Ecwid via CSV file
You can export customer information, order information, and product data (again, in CSV format) using the export option, so moving your business to another ecommerce platform shouldn't be too difficult in the future.
(You should be aware, however, that only paid-for Ecwid plans allow for CSV export.)
selling digital products
Ecwid doesn't simply let you sell physical products; it also excels at handling digital products, letting you sell files up to 25GB in size on all of its subscription plans.
This restriction contrasts favorably with those imposed by other systems like BigCommerce and Shopify, which impose limits on the size of digital files of 512MB and 5GB, respectively.
Ecwid's Search Engine Optimization (SEO)
The following are the main issues to look out for with SEO functionality in tools for establishing online stores like Ecwid:
The good news is that you can quickly update your page's title and meta description. The relevant fields are automatically filled in for you, but you may adjust them to meet your SEO goals.
(Translations of your Ecwid shop also allow you to alter the page names and meta descriptions.)
You're stuck with the alt text that Ecwid automatically provides; this is the description of photos that search engines and screen readers view.
Additionally, you must use the product URL that Ecwid creates for you rather than manually creating or changing it. This is a problem since some search engines use the keywords in URLs to classify the information they index.
Ecwid also doesn't seem to support redirects, which is not ideal since it forces you to stick with the URL you've already set.
The URLs created by Ecwid automatically contain the title you gave your product, so if you included some keywords in the title (not a terrible idea anyhow), your URL would also include those keywords. This is somewhat of a workaround, but I'd rather have complete control over URLs.
Ecwid's SEO performance is also not as strong when it comes to AMP, or "accelerated mobile pages."
AMP sites load more quickly on mobile devices, as the name implies. This motivates visitors to remain on your website longer, boosting "dwell time," which many SEO professionals think is rewarded by Google with favorable treatment in search results.
Additionally, AMP material sometimes receives a little boost from Google's decision to showcase AMP sites in carousels in search results.
Unfortunately, you cannot produce AMP versions of your products using Ecwid, unlike rival solutions like BigCommerce or Shopify.
(You can learn more about how to use it to produce dynamic order notification emails here, but being able to show items in AMP format is more beneficial.)
Ecwid's SEO could be improved, but I wouldn't necessarily consider its current shortcomings in this area to be a complete deal-breaker. It's important to keep in mind that SEO is as much about keyword research, link building, and having excellent content on your site as it is about the technical aspects of SEO.
However, Ecwid clearly has some SEO issues.
What About Core Web Vitals With Ecwid?
Sites that fulfill Google's Core Web Vitals SEO goals for a website's speed, responsiveness, and visual stability are likely to benefit from preferential treatment in search results.
Now, when working with a cloud product like Ecwid, it's usually much more difficult to assure complete compliance with Google criteria like these since you don't have much influence over its code.
Although it appears that Ecwid is aware of the requirements and has designed its product to increase the likelihood of meeting them, you will still need to put in some effort by making sure that all of your images are fully optimized and that the use of third-party scripts and apps is kept to a minimum.
Speaking of applications,
Tip: If you're looking for some general SEO hints, you may want to read my book on "What Is SEO?" or watch this YouTube instructional on the topic.
Apps And Plugins
Similar to many other e-commerce systems, Ecwid offers a variety of web app integrations (via a "app market").
However, there are just a few interfaces with well-known services currently accessible (there are around 240 available).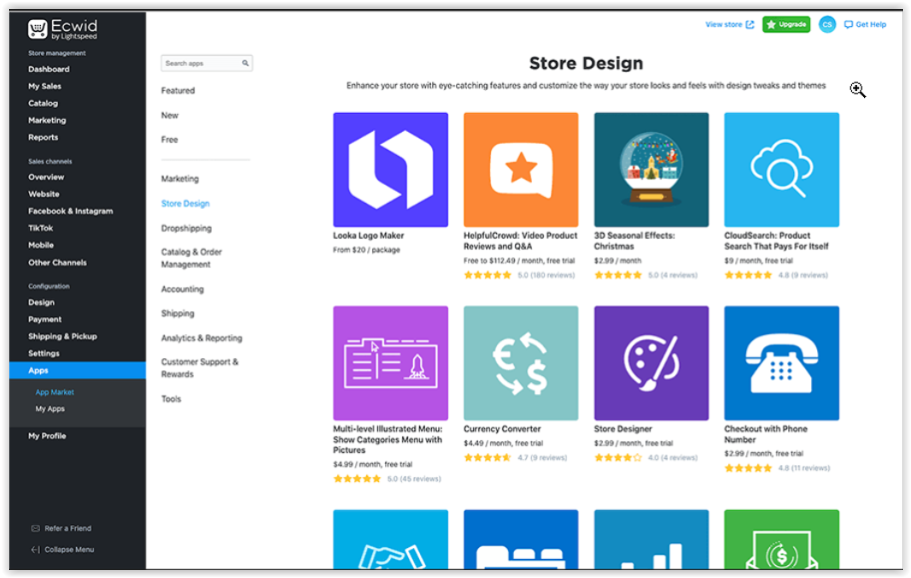 Although there are integrations with important products like Freshbooks and Shipstation, rival businesses like Shopify provide a considerably wider selection of well-known applications (around 8,000 in Shopify's case).
When it comes to CMS plugins and integrations, the situation is better: they are accessible for WordPress, Drupal, Wix, and Joomla and make it quite simple to install Ecwid on any of these platforms.
Ecwid Dropshipping
Dropshipping is a method of sales and fulfillment where you don't have your products in stock (you may never see any stock!).
Instead, you accept an order via your online shop, transmit it to a dropshipping vendor, and they then deliver the products to your customer; in this way, your company acts as a type of middleman.
The Wholesale2B, Syncee, Spocket, NextsChain, Sup, Printy6, or Printful applications, all of which are offered in the Ecwid app market, may all be used to dropship products in Ecwid.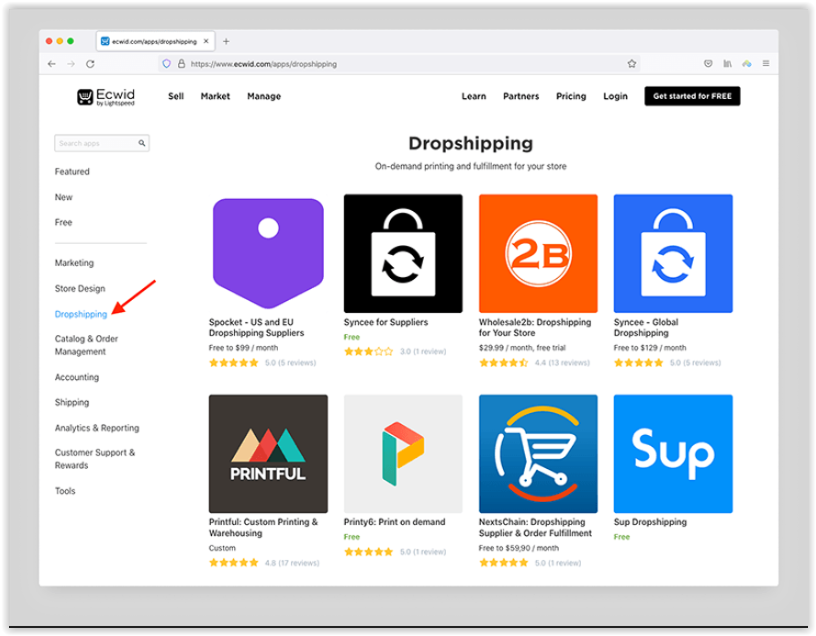 You may add a wide selection of items from hundreds of dropshipping suppliers to your Ecwid shop using the Wholesale2B, Syncee, Spocket, and NextsChain applications.
Using the Printful software, you can design things with your own photos or logos (you upload them to Printful, who then manufacture the products and ship them to your customers when they place an order).
While some platforms do provide dropshipping suppliers greater access, Ecwid does have a large selection of dropshipping applications from reputable developers.
For ethical reasons, you may want to do some research on how (and where) any items you are showcasing on your site are being made, as is customary with dropshipping. The working conditions at their factories are not always the finest for suppliers of dropshipping items.
Ecwid's "Instant Sites"
Ecwid used to be a software that allowed you to add an online shop to an already-existing website, but it now now enables you create a standalone store, known as a "Ecwid Instant Site."
An "Instant Site" is a simple, one-page website, but it may still be quite helpful and serves as a decent "stopgap" solution for entrepreneurs who are just beginning their businesses but have not yet done creating a comprehensive website.
Simply choose a template (from a selection of 79) and add some content or items to it to create a quick site.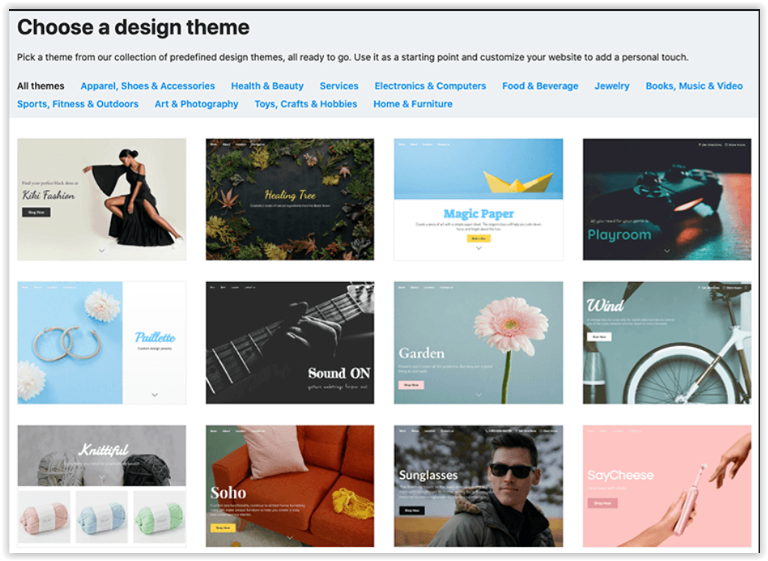 Some of the 'Instant Site' themes currently available from Ecwid
Your "Instant Site" may either be hosted on the Ecwid domain (at a location like mystore.ecwid.com) or mapped to a different custom domain (www.yourstorename.com).
You may also add a blog to your Instant Site (which is crucial for inbound marketing efforts), but doing so necessitates a somewhat strange workaround where entries are created using product categories.
Currently, in my opinion, an Ecwid Instant Site cannot fully replace a legitimate web business, but as the service continues to advance, many retailers will find it useful. It functions as a landing page far more effectively than a typical "site under development" effort.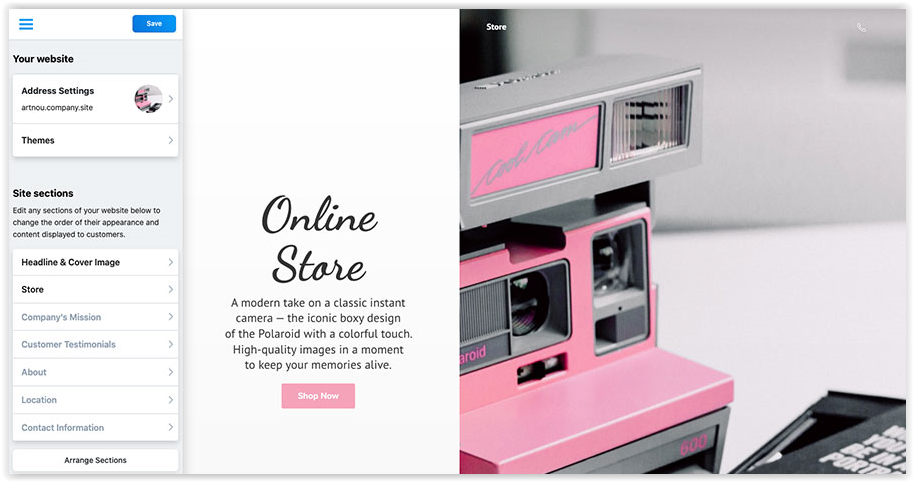 Editing an Ecwid Instant Site
And while though Ecwid's Instant Sites are pretty simple, they nevertheless theoretically provide consumers one of the most affordable methods to create a standalone online shop. You can get one up and running for as little as $15 per month, or even for nothing (more on that below).
All of this contrasts favorably with Squarespace, Shopify, and BigCommerce, which charge upwards of $29 per month to allow you to create a standalone store (though it should be noted that the finished product will be significantly more advanced than anything you can create with an Ecwid Instant Site).
A whole online store, for free?
Ecwid's ability to be utilized fully for free is perhaps its most notable feature; this is unique in the ecommerce industry. It's amazingly affordable to start selling on an established website if your demands are modest.
This feeling of excellent value is enhanced by the "Instant site" function, which is also included in the free plan. Few e-commerce platforms allow you to create a standalone, ad-free shop without committing to a monthly charge.
The free plan's primary restrictions are its ten product cap and the fact that, in contrast to the premium plans, you cannot utilize it to sell on Facebook or Instagram.
More information on using Ecwid for free may be found here.
Tax Calculations
When it comes to tax regulations, Ecwid is well ahead of the competition. You can configure things so that visitors' locations are automatically detected (based on their IP address) and the appropriate tax rate is applied automatically.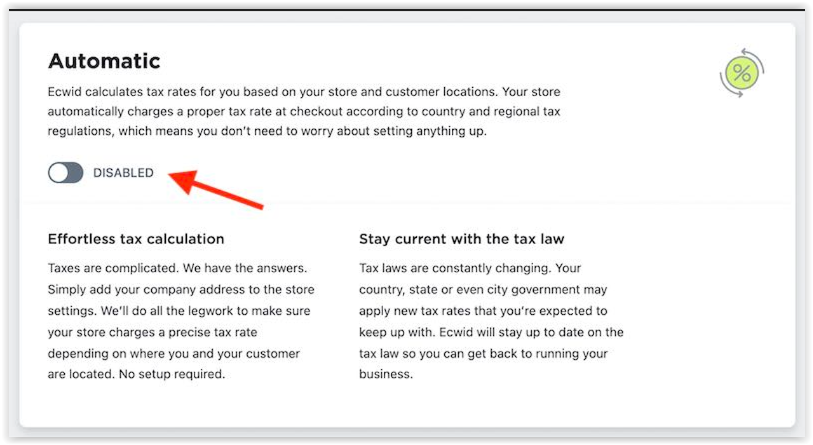 Enabling automatic tax calculation in Ecwid
It's helpful that this applies to both physical and digital goods since Ecwid, unlike some of its rival platforms, is capable of meeting the EU's VAT MOSS standards.
The application also caters to many other nations' tax systems, unlike many rival services that only allow US consumers to utilize this function.
Ecwid Offers Multi-Currency Shopping
If you offer your goods in the currency that your store's customers use, you'll often see an increase in online sales.
Therefore, it's a good idea to allow prospective buyers choose their own currency if you're selling your items in a number of different countries. Even better, have your shop automatically offer your products in the local currency.
You must install the $4.49 monthly "Currency Converter" software in Ecwid in order to achieve this.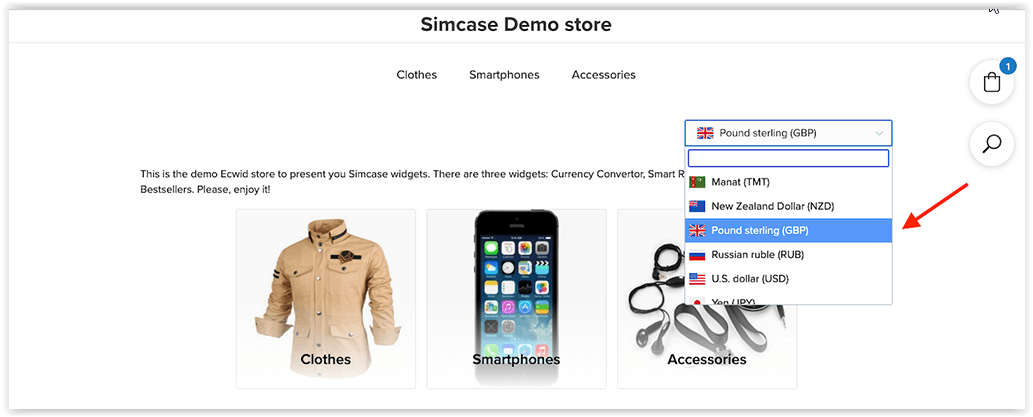 The 'Currency Converter' app in use on a demo Ecwid store.
Displaying pricing in local currencies automatically is really simple with the help of the Currency Converter app.
The only thing that bothers me about it is that when making a purchase, the original currency is shown once again, which can deter some customers from completing the transaction.
Overall however, it's fine.
Shipping Options
Like the majority of top ecommerce platforms, Ecwid enables you to provide a good selection of shipping choices. You may set a fixed rate for delivery, determine it based on weight, provide free shipping, etc.
Additionally, Ecwid is already integrated with the following shippers, so when clients check out their items, their shipping costs are instantly displayed:
UPS (US)
USPS (US)
FedEx (US)
Canada Post (Canada)
The Royal Mail (UK)
Brasil Correios (Brazil)
MDS Collivery (South Africa)
Australia Post (Australia)
EMS Russian Post (Russia)
These fees are determined by weight.
The good news is that all paid Ecwid plans include this real-time carrier quotation feature. This is excellent and elevates Ecwid beyond many of its rivals in this regard.
You must be on a "Business" or "Unlimited" plan to take advantage of the most precise real-time shipping prices, which are based on package dimensions in addition to weight.
Integrating Ecwid With Other Platforms
Simply insert the Ecwid widget's code on your website to utilize Ecwid with almost any platform you want. You may be curious to find out more about how some of the "big-hitter" online shop builders work with Ecwid, however.
Ecwid vs. Shopify
To begin with, Ecwid primarily functions as an ecommerce addon that lets you convert a standard website into an online shop. Contrarily, Shopify is a closed-source, all-inclusive e-commerce platform that enables you to build an online shop from scratch before hosting it on the platform.
In summary, Shopify is regarded as a powerful all-around e-commerce website builder (which also includes an e-commerce hosting solution), whilst Ecwid is aimed at website owners that just desire supplemental online selling services on their sites.
Ecwid and WordPress
Anyone who wants to sell on the WordPress platform will require a third-party solution like Ecwid as the platform doesn't come with any ecommerce capability out of the box.
Since a specialized Ecwid plugin for WordPress is readily accessible, setting up an Ecwid shop on your WordPress website is just only a few clicks.
Simply create an Ecwid account, then download and install the free WordPress plugin that is offered.
Ecwid and Squarespace
Squarespace has a growing number of excellent ecommerce tools, but it presently does not support multi-currency selling, and it has certain restrictions on dropshipping and automated tax computation.
You can get around these restrictions by integrating Ecwid with Squarespace, and adding it to a Squarespace site is really simple: all you have to do is add a code block to a page and paste some HTML into it.
Using the Ecwid Squarespace shopping cart, business owners can quickly and simply integrate Squarespace ecommerce capabilities into their website. If you've already created a visually appealing Squarespace website, you can add the Ecwid widget to turn it into a fully functioning online shop.
You may build a more engaging and imaginative online selling experience by setting up a free Squarespace shop and integrating it with Ecwid. In order to increase your chances of making rapid transactions, Ecwid also provides you the opportunity to link your Squarespace shop with your Facebook and Instagram accounts.
Join Ecwid and copy the widget codes from your dashboard page to get going. Additionally, you'll need to log into Squarespace. Always keep in mind that Ecwid's Squarespace shopping cart is made to integrate in perfectly with the Squarespace design you've established.
Ecwid and Wix
If you use Wix, you may sell things on your website by using a special Ecwid app. Additionally, Ecwid offers discounted prices for its users.
One of the most popular website builders available today is Wix. You may use it to build your own website, host it there, and then add extensions for online sales if you like.
Contrarily, Ecwid customers already have websites before they ever think about using Ecwid. And whereas Wix is only a website builder that supports a large number of ecommerce connectors, Ecwid is a true ecommerce solution.
Ecwid vs. BigCommerce
BigCommerce resembles Shopify a lot. It is a whole e-commerce platform with tools for hosting and constructing websites. However, as soon as your website is operational, it is locked inside the platform.
Well, Ecwid falls short of BigCommerce in terms of e-commerce features. And it actually makes Ecwid less complex when you think about it.
Overall, Ecwid is best suited for new enterprises and small businesses with websites, while BigCommerce is designed for expanding companies creating new online storefronts.
Using Ecwid with Weebly
Ecwid can be the ideal approach to quickly create a seamless shopping cart if you want to advance your Weebly website. You can quickly start providing outstanding checkout experiences by adding a little amount of code to your Weebly store and enabling the Ecwid free shopping cart widget.
The firm has made it exceedingly easy to link your Ecwid and Weebly experiences, just like with many other Ecwid integrations. By copying and pasting some simple code after creating your Ecwid account, you can quickly add the ecommerce widget from the Ecwid environment to Weebly. Even the look and feel of your online shop experience may be changed using Ecwid. Ecwid takes care of all the grunt work by making sure that your pages will automatically be optimized for display on mobile devices and web browsers.
To further please your consumers, Ecwid also offers a quick AJAX interface, drag-and-drop capability, and a variety of adaptable shipping and payment options for your Weebly shop. Additionally, as upgrades or new features are released, automatic updates will occur.
Drupal with Ecwid
One of the most adaptable shopping cart programs available right now is Ecwid. Regardless of where you originally established your website, you may start online selling right away. For instance, you may utilize the Ecwid selling widget to integrate checkout capabilities with your Drupal website right away if you already have one.
All you have to do is register for a free Ecwid account and upload a line of code to your Drupal shop to enable the brand's purchase now button or widget capability. You can be confident that your purchase now button will complement the overall style of your website and be suitable for use on mobile devices.
Additionally, when you combine the services of Drupal with Ecwid, you have the chance to increase your sales potential across a wider range of markets. You might, for instance, add your widget or button to forums, social media, and blog sites.
Utilizing Ecwid With Joomla
If you're utilizing Joomla to develop your website, Ecwid's assistance will make it simple to include an online shop.
You just need to copy and paste the shop code from your Ecwid account onto the Joomla site page that you wish to sell from to add your Ecwid store to a hosted version of Joomla. However, make sure you deactivate the built-in editors first since they might sometimes alter the store code.
Go to System > Global settings > Default editor and change it to "None" to turn off the default editor. Return to your Ecwid account after completing that step and choose All Sales Channels > Custom website. You may paste your shop widget by returning to the content area of your Joomla website after copying your code to the clipboard.
If you don't mind using a little more code, you can also add shopping bags, category menus, and even search bars to your Joomla website with Ecwid. Simply go to your Ecwid account's All Sales Channels section and choose Store Extensions.
Interface And Usability
Ecwid's user interface is quite simple to use, so there isn't much of a learning curve when you look into it.
By virtue of the most current makeover of the control panel, it should be obvious that Ecwid is delightfully easy to use. Learning the ropes at this place doesn't need much. To be honest, even a novice should have no trouble using the backend functions.
I believe that anybody who has used a CMS system previously should be able to figure things out straight away. The Ecwid dashboard's left panel has a systematic layout of all the key features, while the right side is designated for the relevant settings. similar to what we've seen with WordPress and other CMS programs.
The vertical menu on the left, like many other comparable online shop builders, gives you access to crucial functions, while the section on the right is where you can see or change related products, site content, and reports.
Thankfully, Ecwid allows you to start using it for free. Because you just need to provide your email and establish a password to access the backend interface, this greatly simplifies the setup procedure.
Ecwid now offers wizards for any platform you could wish to use for your e-commerce site in order to get your shop up and running. It simply takes roughly three steps to completely integrate Ecwid if you have a WordPress website, for instance. Depending on where you wish to sell, you may instead select on alternatives like Facebook and Joomla.
Having said that, Ecwid's backend onboarding procedure is faultless since it guides you through each stage of site design and integration using attractive pictures and text. Add goods and their qualities to get started building your business right now.
  In the end, the Ecwid storefront design is slightly influenced by the website style you are using. No pre-made templates are provided for you to customize your online shop.
Very limited editing options are provided by the visual editor itself. Ecwid's starter site option is limited to just minor adjustments like product layout alignment and grouping.
But thankfully, using a third-party editing tool will allow you to get around this. Otherwise, you can create your own Ecwid theme from scratch using CSS if you have any coding experience.
So, if you're prepared to invest money on your online store design, feel free to browse a few template markets for bespoke themes. Ecwid has worked with a few trustworthy companies to provide a variety of pre-made themes available.
Then again, Ecwid can adjust to the existing theme of your website, so it may not be necessary. Before adding your original fonts and colors to your product display, it automatically scans, finds, and evaluates them.
The web backend is only one component of the whole Ecwid platform, let's move on. It's convenient to know that Ecwid comes with a native shopping app for iOS and Android. Therefore, retailers are free to download a native management program for iOS and Android.
Simply put, you can maintain your Ecwid shop, sell while you're on the move, and allow consumers to make purchases using the mobile interface.
The language tool is a very useful feature for clients who make direct purchases from the shop. And the explanation is straightforward: because operating an online business often entails connecting with consumers all over the globe, you're certain to encounter clients who prefer to read product pages and other material in their local language.
More than 51 languages may be automatically detected and translated by Ecwid. You may thus be sure that you will be able to sell to non-English speaking customers from all around the globe with ease.
As with any ecommerce program, you'll need to spend some time getting used to generating catalogs and product variations, setting up shipping costs, and other tasks; nevertheless, this interface isn't particularly difficult.
An "onboarding" task list that is given to you when you log in for the first time might assist with the situation (pictured below).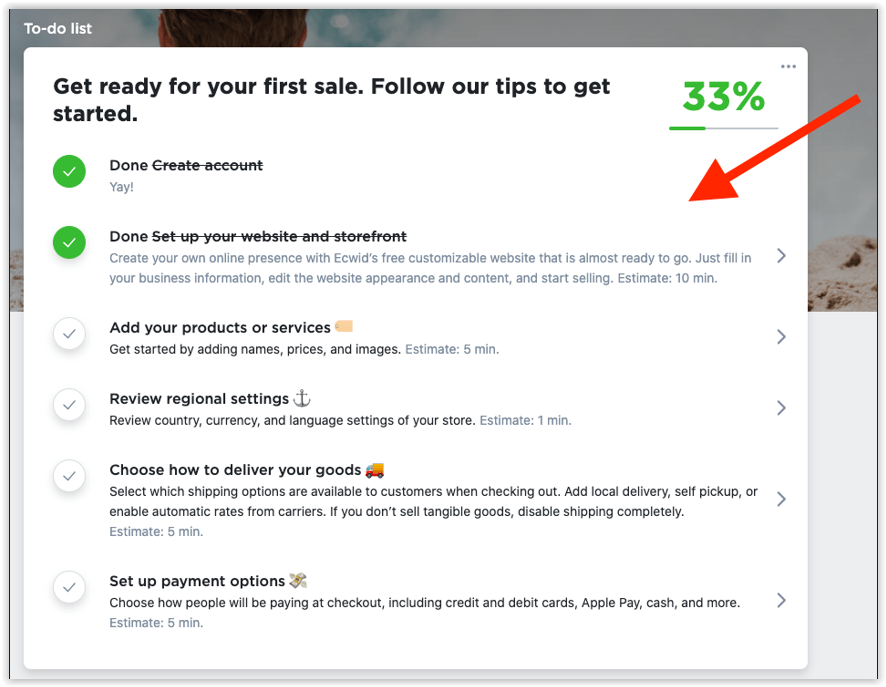 The onboarding to-do list
However, if you run into trouble, you can always contact Ecwid's support staff (more on that later) or, if you have a "Business" or "Unlimited" subscription, you may benefit from an included customisation service (you get 2 hours and 12 hours customization time from Ecwid on these plans respectively).
Ecwid Inventory Management
Since the Ecwid inventory system doesn't seem to have any extraneous bells and whistles that you would find on other ecommerce systems, it is as straightforward as they come.
You'll see that each step in this process is explicit and succinct. You may easily change your goods' categories, descriptions, names, prices, characteristics, and images by going to Ecwid's Catalog menu option. Additionally, you may customize the SEO settings, tax rates, and shipping costs for any item in your Ecwid inventory.
Ecwid also provides out-of-stock product tracking, inventory control for mobile devices, barcode scanning, stock control management, product duplication, and other capabilities for inventory management. 
Using Ecwid On The Go
You can manage your Ecwid shop using a mobile app in addition to the conventional Ecwid interface. You may handle orders, add goods, and change content with this. There are versions for both Android and iOS, and in both app stores, they have received ratings of 4.5 or above from users.
Sell With Ecwid On Social Media
Social media marketing hasn't always been simple for company owners to do.
Ecwid and a few other prominent figures in the eCommerce industry decided that it was time for social media platforms to become more widely used. Ecwid ecommerce enables businesses of all kinds to list and sell goods on a variety of social media channels, such as Facebook, SnapChat, Pinterest, and Instagram.
Facebook: To sell on Facebook, add your Ecwid product catalog to your Facebook company profile and display your merchandise under the Shop tab. To get started, you'll need the Venture Business or Unlimited plan. Once you've got that, go over to the Ecwid control panel, choose All Sales channels, and then pick Facebook. Following the addition of your profile to your Ecwid account, your items will then be accessible on your Facebook page!
Instagram: One of the most widely used social media platforms worldwide, Instagram also offers a terrific opportunity to sell things with Instagram Shoppable items. To sell on Instagram, you'll need an ECWid Venture or above plan and an Instagram Business account. Once you've stocked your online shop with the products you wish to sell, confirm that your country of residence is recognized before using Ecwid's sell on Facebook Integration to bulk sync your account. Again, all you have to do is create your Instagram account under the Sell on Instagram section of the All sales channels menu in your control panel. Additionally, you'll need to verify your Facebook account.
Pinterest: If you want to engage with consumers on social media and sell things at the same time, Pinterest is another fantastic tool to employ. You may utilize a tag to improve your selling even if Ecwid doesn't have the same integrations for Pinterest as it does for Facebook and Instagram. Go to the Ads > Conversions area of your Pinterest business account and choose the Create Pinterest Tag option. Add your tag to your shop page in Ecwid after copying the specific tag ID!
Snapchat: This is a terrific option if you want to reach a younger audience or just sell to those who like using filters and taking pictures. You may increase your sales by using the Snapchat pixel that Ecwid has created. Go to the Manage area of your Snapchat Ads manager, then choose Snap pixel. Make your pixel, then take note of the ID. Go to Settings > General > Tracking in your Ecwid control panel to add your Snap pixel. This will make it easier for you to monitor your Snapchat sales!
Sell with Ecwid on Amazon and eBay
By enabling you to sell on social media and measure the conversions you get from social channels, Ecwid does more than simply help you increase your sales. By selling on online markets like Amazon and eBay, you may also increase your conversion rates.
For instance, you must download the Codisto app from the Ecwid App Market in order to sell on Amazon. You can sync product information, price, and inventory between your online shop and Amazon in 100% real-time by installing the Codisto app on your Ecwid store. 
You'll need:
Use the Codisto app to link your Ecwid shop to Amazon.
List your main product. You may build automatic listings with Codisto. This implies that Codisto automatically transfers product names, pricing, and variants from your Ecwid product catalog. All of the data doesn't need to be manually entered.
When your product is purchased on Amazon, wait until a new order shows up in your Ecwid admin. It may be found under My sales Orders.
The method of selling on eBay is straightforward with Etsy as well. Selling via a variety of channels may aid in this process of attracting new clients at a lesser cost, which is essential for expanding any firm. You may add your shop to as many online markets, websites, and social networking pages as you'd like using Ecwid's e-commerce platform, including Google Shopping!
If you're an Ecwid merchant, using the Trimpo or Codisto.LINQ applications in the Ecwid marketplace is the simplest method to add your items to eBay. This enables you to manage your inventory, instantly post new products on eBay, and more.
You can start shipping your goods to customers all around the globe after you choose the app that works best for you and decide which things to offer. Even product pricing, inventory levels, and images will be uploaded for you through your app.
Importing and Exporting Ecwid Product Data
Ecwid includes this feature in its inventory management system since you may need to import or export product data when managing your inventory. Product information may be readily imported and exported in bulk using CSV.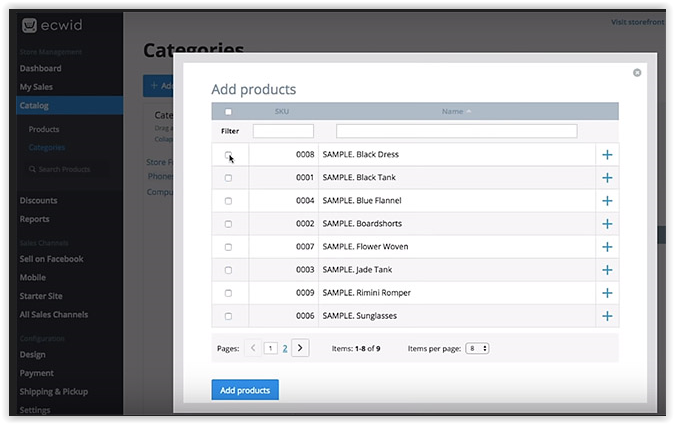 The best part of this is that Ecwid enables you to use up to 25 CSV columns. In other words, 25 different properties, such as photos, URLs, SKUs, names, and variations, may be imported together with numerous goods.
However, it seems that the export feature is not only for your product data. Additionally, you may bulk export your client information and orders using CSV. You need these kinds of capabilities to move data to other analytics or e-commerce systems.
Ecwid Marketing and SEO
Ecwid makes a respectable effort to raise your overall SEO ranking even if it is a third-party alternative to your present website. You may define your product and page SEO meta-descriptions as a start. Ecwid then goes one step further and pre-fills the necessary information for you.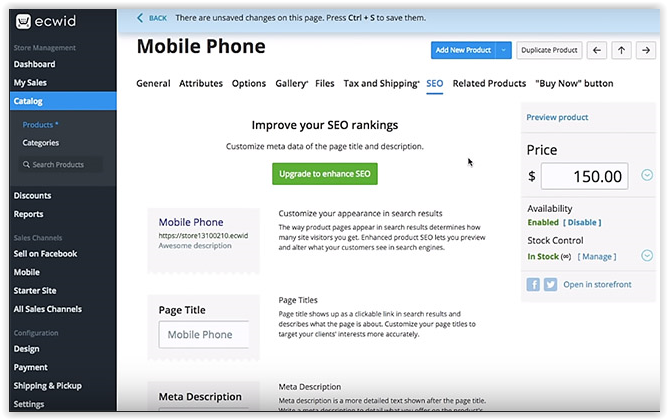 Is Ecwid SEO-friendly?
SEO-friendly URLs are used by Ecwid. In the past, they used to use unattractive special characters ("#") that also made it more difficult to rank your business in Google. Search engines will have no trouble indexing the content of your shop as a result of this update.
There is just one crucial point to be aware of. Based on the product title, Ecwid creates URLs for product pages automatically. A new URL will be generated whenever the product's title is changed. You will have multiple pages since the old one won't be forwarded to the new URL and will instead continue to function.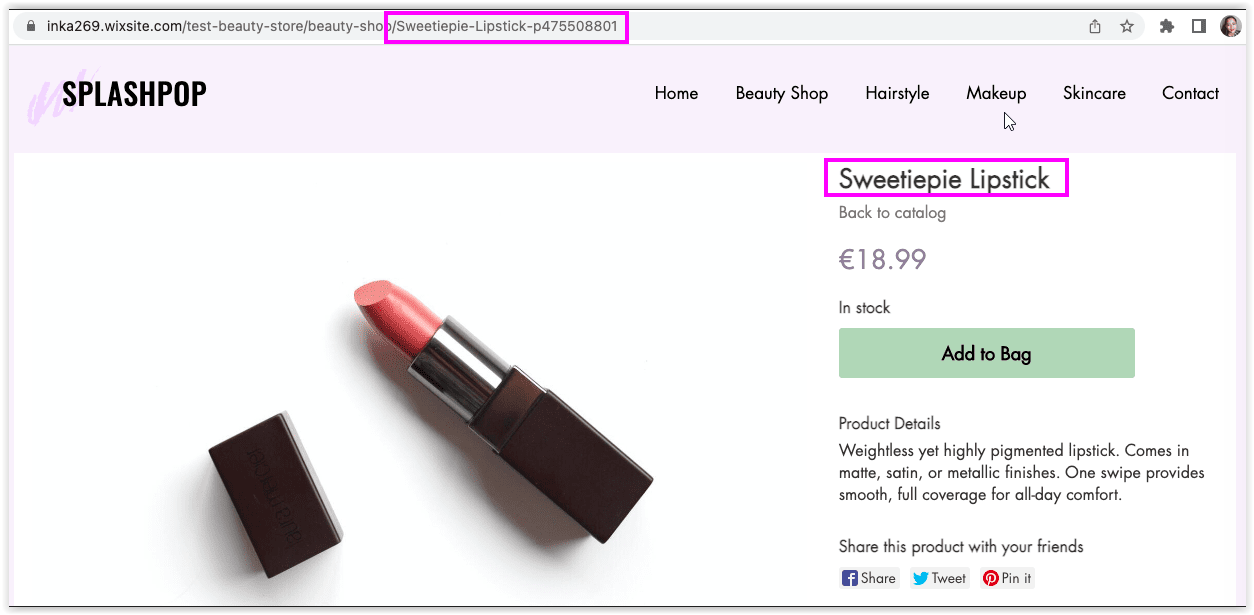 Ecwid creates URLs based on product names
Our recommendation is to refrain from altering product names if at all possible since that's not helpful from an SEO standpoint. A good rule of thumb is to keep your product descriptions brief and to include the keywords you want to rank for.
Another thing to keep in mind is that editing SEO settings is not available on Ecwid's free plan. As a result, in order to use this function, you must be on a premium plan.
I should also mention that Shopify normally performs better in terms of SEO since you can specify canonical instructions, create custom URLs, use 301 redirects, and alter your robots.txt file. But BigCommerce is unquestionably the best e-commerce website builder for SEO.
Unfortunately, as you can see, you are not provided with sophisticated SEO modifying tools by default. On the plus side, you normally need to use more SEO and marketing strategies to spread the word effectively.
Google is now indexing AJAX websites, too. So, without any further work, Google indexes every Ecwid shop. With WordPress sites, things are even better since you have access to more SEO plugins and the dashboard's built-in search engine capabilities.
When it comes to sales promotions, Ecwid also provides options for recovering abandoned carts in addition to bulk discounts, coupon codes, and promotional pricing. Additional discounts may be put up, however doing so would need integrating suitable extensions.
Ecwid Security
Being a PCI DSS Level 1 certified service provider suggests that Ecwid takes security seriously. Additionally, the business claims that every transaction involving sensitive data is sent through a secure HTTPS connection.
Therefore, you can trust Ecwid to safeguard the private data of your clients. For the avoidance of doubt, Ecwid does not handle, gather, or keep your customers' payment information. All transactions that your payment processor handles directly.
On the other hand, the remaining site data is securely kept on secure servers provided by Amazon Web Services. The Ecwid network is then regularly scanned for vulnerabilities and backed up in order to lessen the likelihood of a devastating breach.
Ecwid and GDPR
Please be advised that as I am not a lawyer, nothing I say here should be taken as legal advice.
Because to the EU's GDPR (General Data Protection Regulation) regulations, companies and website owners have a number of new legal obligations.
The GDPR imposes a number of regulatory requirements on company owners to guarantee compliance, as well as some very severe penalties for failure to do so, but the most important ones for Ecwid users are probably as follows:
Include sufficient cookie and privacy notices on your website.
Securely handle and store data.
Ensure that those joining mailing lists provide their express permission for you to send them e-newsletters.
Give users the option to accept or decline the usage of non-essential cookies on a website (and to log that consent).
The majority of online shop builders make it quite simple to satisfy the first three conditions, but the fourth one might be more difficult.
You are required by law to provide EU website users with the opportunity to turn off non-essential third-party cookies before they continue to explore your shop if you use them on a website, such as a Facebook Ads pixel or a Google Analytics tag (even if your site is based outside the EU).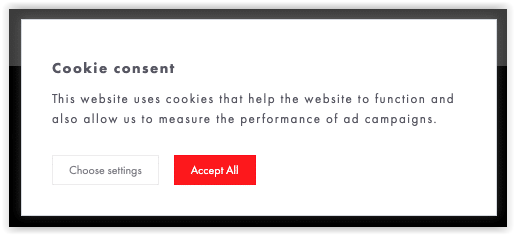 GDPR compliance can be a bit tricky when it comes to cookie banners, but Ecwid handles this pretty well.
Ecwid thankfully has a built-in cookie consent feature that enables you to show a cookie notice message and let users decide whether or not to accept cookies. These include the cookies from Facebook, Google, Pinterest, and Snapchat.
Since many rival systems don't provide comparable features, Ecwid gets a big thumbs up in this area.
Customer Support
Depending on the sort of plan you're on, Ecwid offers varying levels of customer service.
For the first 30 days of your membership, users on the free plan have access to live chat assistance; afterwards, they must turn to forums and help sites for any issues they may have.
You may anticipate email and live chat help from the Venture plan ($15/month), phone support from the Business plan ($35), and phone, email, live chat, and "priority" assistance from the Unlimited plan ($99).
Seven languages, including English, Dutch, German, French, Italian, Spanish, and Russian, are supported.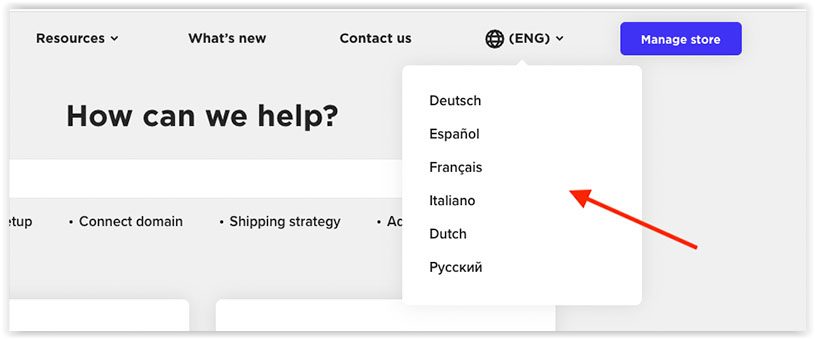 Customer support languages in Ecwid
This is similar to the multilingual assistance offered by certain other e-commerce platforms (including Squarespace and BigCommerce), but it is not as comprehensive as Shopify, which provides support in more than 20 languages.
As was already noted, Ecwid also offers "customization hours," another sort of help. You get two hours or twelve hours of help configuring your shop if you're on the Ecwid "Business" or "Unlimited" plan, respectively. For consumers who are absolutely new to the field of e-commerce and web design, this service may be quite helpful.
Overall, compared to other comparable solutions, Ecwid's support services do rather well.
Ecwid Review: Last Thoughts
Overall, Ecwid is a robust, affordable solution to integrate ecommerce capabilities into an already-existing website or to set up an online shop on a Facebook page or other social media presence. Although there are better solutions if you're constructing a separate website — I'd lean toward Shopify or BigCommerce – Ecwid does what it sets out to do: it makes it simple to integrate e-commerce to any website.
Particular attention should be given to Ecwid for its totally free plan and its extensive multilingual marketing features. However, there is still space for improvement in terms of SEO.
As always, it's best to trial a product before you purchase, so you can sign up for the free edition of Ecwid here before I wrap up my review.
4/5 is the overall rating.
The following functionalities are all included with Ecwid:
Customer Experience – Product Reviews, the Favorite Item Button, Guest Checkout or Account Creation, Automatic Tax Calculations, Real-Time Shipping Rates, and Automatic Language Translation.
Store management features include SEO tools, analytics and reporting, a mobile store management app, abandoned cart recovery, promotions and discounts, order management, inventory management, product options and attributes, and the ability to sell digital products.
Omnichannel Sales, including In-Person Selling, Marketplace Integrations, Social Media Integrations, and Sell Across Multiple Websites.
Shop app: One of the most exciting recent additions to Ecwid is the release of the new ShopApp function for companies looking to engage with their customers on mobile devices. By building a distinctive mobile app, the Ecwid ShopApp provides online businesses with extra options to communicate with their consumers. With ShopApp, Ecwid will on your behalf instantly produce and upload a native mobile app to the Google Play or Apple App Store.
The Buy Now button from Ecwid is another new feature that allows merchants additional opportunity to sell. It just takes a little amount of code to add a Buy Now button to your website. Although this feature seems simple at first glance, it includes all the necessary components for a smooth transaction, including tax assistance, shipping, and payment options. Additionally, the Ecwid Buy now button automatically adjusts to the colors and design of the blog or website, making it appear entirely natural.
Your Buy Now button is easy to add to a homepage, sidebar, or blog post on your website. You also have the choice to bring your button to forums and guest blogs.
Ecwid's Benefits And Drawbacks
Benefits Of Using Ecwid
There is a rather feature-rich, completely free Ecwid plan available.
Ecwid offers an incredibly easy approach to integrate ecommerce onto any already-existing website.
The product is inexpensive when compared to other options.
Point-of-sale capability is available and may be used in a variety of ways.
Implementing multi-currency sales is not that difficult (although you will need to pay for an app to do so).
It works with your store's multilingual versions.
Tax rates are applied automatically, so you don't need to bother about manually establishing state tax or VAT laws.
Every aspect of the shop designs is responsive.
Ecwid can be easily integrated with popular content management systems via plugins or applications (like WordPress, Drupal and Wix).
All plans have real-time carrier quotation capabilities.
For business owners who need a shop right now, the "Instant Sites" option is an excellent (and affordable) temporary fix.
Drawbacks Of Utilizing Ecwid
Only the most costly options include phone support.
Although usually excellent, the multi-currency feature fails to show the local currency at the point of checkout.
The free or entry-level plans do not allow the usage of product variations.
SEO tools might be improved.
Only iOS devices are compatible with the mobile POS integrations.
The Ecwid App store only offers a small selection of applications and connections.
From an SEO standpoint, it's not ideal because you can't modify product URLs or set up redirects.
Ecwid does not support the creation of AMP versions of product pages.
You cannot use any of the SEO capabilities in the free version.
Although beneficial, the Instant site functionality cannot replace a standalone shop with all the necessary features.
The cost of using Ecwid may vary according on the region in which you reside.
Ecwid Alternatives
Being an add-on to an existing website or marketplace page makes Ecwid very unusual. This may be excellent for newly established small enterprises, but if your company expands and you want additional functionality, you could realize Ecwid isn't the ideal option for your company.
There are a ton of platforms available that let you create a standalone online shop, and the major names include Shopify, BigCommerce, Wix, Volusion, and Squarespace. If you're building an online business from scratch, then you have a ton of options (with Shopify and BigCommerce being the most fully-featured as far as ecommerce features go).
The aforementioned systems, Shopify and BigCommerce, both allow you to integrate a shop into an already-existing website through their "Buy Buttons."
Similar to Ecwid, these Buy Buttons works by adding a little amount of code to your website to display goods or collections. However, unlike Ecwid, which enables you to essentially add a full-featured shop to an existing website, the Shopify and BigCommerce choices are far more basic.
WordPress users who want to add an online shop to their website may also be interested in checking out WooCommerce.
Let's examine each one in turn:
If Ecwid isn't the best choice for your business, consider these alternatives to determine if one might be a better fit.
Shopify
Because Shopify is a complete e-commerce platform, you don't need to piece together components from several vendors; instead, Shopify can both create your website and include all of the e-commerce capabilities you need to sell things.
In general, starting an e-commerce business is easier with Shopify's more robust customization options. If you don't have a website, run a bigger company, or just want greater control over the appearance of your e-commerce site, Shopify can be the ideal solution for your company. It is easy to use, offers more than 1,200 applications to expand the functionality of your business, is very flexible, and provides round-the-clock customer care by phone, live chat, or email.
Squarespace
Like WordPress, Squarespace began as a website builder. Squarespace provides an additional online marketplace for its websites in addition to templates and tools for website customization. This add-on is a component of a more expensive Squarespace membership package that costs $30 per month for website hosting and an e-commerce site.
Websites created using Squarespace are renowned for being straightforward, elegant, and customizable. Squarespace can be the best option for your company if you're searching for an all-in-one solution.
BigCommerce
BigCommerce enables company owners to create their own fully functional online shop, just as Shopify does. In comparison to Ecwid, Big Commerce is a more capable but also more complex technology.
BigCommerce can be too complex and comprehensive for firms that are just getting started or that already have a website. The diversity of options for creating your e-commerce site may be ideal for bigger companies or tech-savvy business owners.
BigCommerce also has the benefit of not charging a fee for processing payments, much like Ecwid. BigCommerce does not, however, have a mobile app, so you will not have the same accessibility as you would with Ecwid.
Negative User Reviews For Ecwid
One of the platforms that consistently receives much more favorable comments than unfavorable ones is Ecwid. But let's be honest: There are a few really bad reviews about Ecwid, despite their rarity.
For instance, a significant portion of the complaints are directed towards Ecwid's customer service. But don't get me wrong. Users are happy with the amount of assistance provided. The abundance of choices made accessible to Free Plan subscribers is the only issue. It seems that switching to one of the pricier plans is the only way to get specialist live chat and phone help.
And it brings up another another issue that keeps coming up. that the Free Plan's features are very limited. Now, if you ask me, this is a two-edged sword. because there is always a catch to receiving free things.
Ewid FAQ
Is Ecwid suitable for newbies?
Yes. Ecwid is easy to use for beginners in e-commerce and web design since it was created with a "non-coding" audience in mind.
Is Ecwid a wise choice for small businesses?
Smaller businesses might use Ecwid because it is easy to use, offers a wide variety of ecommerce functionality, and is competitively priced.
What are the primary benefits of using Ecwid?
The major benefits of adopting Ecwid are its completely free plan, its extensive feature set, and the capability to integrate ecommerce functionality into an already-existing website.
What are the biggest drawbacks of utilizing Ecwid?
Ecwid's primary drawbacks are that you can't truly create a professional standalone shop with it (its "Instant Site" option is pretty rudimentary) and that the SEO tools might need some work (especially where creating URLs and redirects are concerned).
What is the best Ecwid alternative?
One of the greatest alternatives to Ecwid is Shopify, which, like Ecwid, enables you to both build a standalone shop and integrate a product catalog on an already-existing website (Ecwid performs better when it comes to the former, and Shopify is one of the best options available when it comes to the latter). If you use WordPress, WooCommerce is also worth looking into since it can add a ton of very advanced ecommerce functionality to an already existing WordPress site.
Is Ecwid secure?
You and your data are entirely protected with Ecwid. The company is committed to making sure that information is appropriately safeguarded by following all applicable laws. Over the years, the company has received fantastic ratings for its dependable checkout operation.
Can Ecwid be used with Facebook stores?
Customers already discuss their product experiences in great detail on Facebook. It's now also rapidly becoming a point of sale, especially for smaller merchants with a devoted following. The same shop you use on your website can be quickly and easily integrated into your Facebook page using Ecwid. Your Ecwid store will appear on your page in a new tab.
Through social media, you can do more than just sell; you can also have your things liked, promoted, and recommended. TikTok, Snapchat, Instagram, and Pinterest, among others, are also integrated with Ecwid.
Which is superior, Ecwid or Shopify?
Depending on what you need. Ecwid is more adaptable if you want to integrate a shopping cart into another already-existing website, despite Shopify having more functionality and eCommerce capabilities to offer. When compared to Ecwid, which is essentially an add-on for a website you already own, Shopify offers you an all-in-one experience.
What is the price of Ecwid?
Ecwid offers many different price packages, beginning with the free package and moving on to Venture for $15 per month, Business for $35 per month, and the Unlimited plan for a $99 per month subscription.
What does Ecwid mean?
"Ecommerce Widget" is the acronym for Ecwid. The name of the program implies that you may add checkout and store capabilities to an already-existing website.
Ecwid allows dropshipping.
Every day, Ecwid adds new integrations and applications to its marketplace, including dropshipping solutions like Printful. People are finding it much easier to add items directly from a dropship provider to their business as a result of these integrations.
Is Oberlo compatible with Ecwid?
An software for dropshipping called Oberlo only functions with Shopify. Ecwid offers its own applications with dropshipping features.
Can Ecwid be used with Shopify?
There are two competing shop options: Ecwid and Shopify. Shopify is intended to provide you everything you need to start a business from scratch, whereas Ecwid enhances an existing store with ecommerce features.
How many methods of payment does Ecwid accept?
Loads!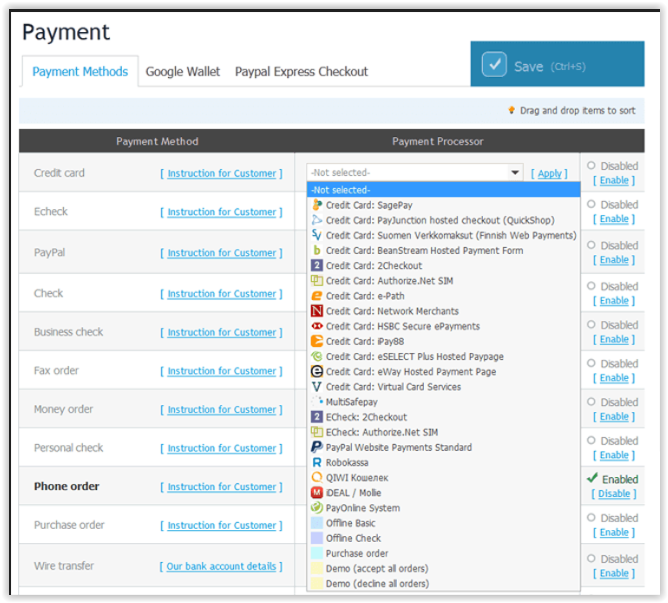 New additions include the following:
– American Express Payment Gateway
– Strip
– First Data E4 Hosted Payment Pages
– ClickAndBuy (for Germany and EU),
– BBVA Bancomer/eGlobal (Mexico)
A variety of offline payment options are also available, including phone orders, cheques, and purchase orders.
Who Is Ecwid Best Suited For?
Ecwid is suitable for small to medium-sized enterprises who sell both online and offline, according to its website.
Ecwid provides many price tiers so you may purchase just what you need. This application makes it easy and economical to sell online if you're just starting out in company.
Ecwid is scalable for companies who are expanding or require more integrations to please clients thanks to its more expensive levels.
What Are People Saying About Ecwid?
Overall, Ecwid has received positive reviews from customers in online communities. The majority of its customers are happy with how easily they can enhance their websites by turning them into online shops for a relatively low cost. And to top it all off, Ecwid gives them the ability to sell via numerous physical and online channels with omnichannel capabilities.
Few Features, But Easy To Use
The most feature-rich ecommerce solution we've examined isn't Ecwid. It includes a basic website builder, a small selection of products with entry-level plans, and tiered phone assistance. Despite this, Ecwid provides a useful free tier that enables you to immediately launch your business online without costing a dollar, as well as typically more affordable premium plans than those of rival providers. Nevertheless, we advise online retailers that wish to expand their operations to choose Shopify and Wix Stores, which are our Editors' Choice selections.
Conclusion
Ecwid is a surprisingly powerful e-commerce application that, in terms of capabilities, can even compete with industry titans like Shopify. It truly checks all the criteria, as you can see from our review table above; not many of the ecommerce systems we reviewed can make that claim.
It is cost-effective and comes with some very innovative features, such as the ability for consumers to attach files to orders, which enables you to sell customisable products like printed t-shirts.
Thankfully, Ecwid improved some of their SEO problems, which used to be a weakness. It is now lot simpler to have your shop correctly indexed in Google thanks to their URL updates. You can also make deep links to your items so that you can bring website visitors straight to the item (e.g. when posting a new product to Facebook).
However, since these links are produced automatically, you are limited in your ability to alter your product URLs and they still contain a product number, such as "/Mens-Boardshorts-p69981186." In order to prevent duplicate material, you'd also want to have them redirect old pages when a product title changes (which generates a new URL automatically).
Additionally, they are dedicated to enhancing their product as seen by the regular addition of new features. For instance, at the time of writing, they were beta-testing a feature that would let shop owners offer subscription goods like food boxes or cosmetics.
Ecwid's presentation of the product pages may be the only thing that comes out as odd. Many of the features you would typically find in the upper right corner of a store page (such as account login, product search, and shopping cart), if you're integrating your Ecwid store into an existing website, are now available in the footer.
Although it differs from the typical online shopping experience, it's a negligible trade-off if you're searching for a practical and economical ecommerce solution. (Plus, this can always be modified if you have any technological know-how.)
Overall, Ecwid is a really potent choice if you already have a website that you can route to your e-commerce pages and that receives a respectable level of traffic. Ecwid works best as a plug-in for already-existing websites right now rather than as a standalone tool for creating online stores. Even while it is totally feasible to create your website using Ecwid, we believe the Instant Site option is now too restrictive.
Over To You Now!
I hope this Ecwid review was enjoyable. Leave a comment below if you have any questions about the platform. I read every remark, and I'll try my best to respond to you about Ecwid or e-commerce in general.